Skip to content
Weekly Tax Bulletin is a comprehensive analytical tax news service that also delivers comments by pr...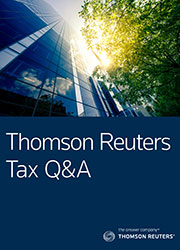 The Tax Q&A Service is an online service that allows you to ask a question on a wide range of issues, helping you to clarify a piece of legislation, ruling or case. Learn more about our different subscription levels.

ITAA 1997 Commentary gives practical explanations which explains how the law works; rather than simply explain how a particular provision works.